Testing department
FKL testing department used for testing of all new design solutions before their release into serial production, as well as when making changes in the design of existing ones.
Tests are also conducted to assess the quality of new bearing components, in order to confirm their use in serial production.
Bearings in agricultural machinery are often exposed to extreme loads, and at the same time work in contaminated conditions. It is also very important to note that the nature of the load in each agricultural application is very specific. To ensure that FKL bearings have a maximum service life, we check their design in conditions similar to operating, and very often in even more severe ones. To simulate such conditions, FKL uses both standard and special service life test rigs, which are designed and manufactured directly in our factory.
FKL Test Room has 12 test rigs.
Dynamic load rating of the bearings
5 rigs in 3 sizes for laboratory testing of service life, in order to check the designed dynamic load capacity of a certain type of bearing:
2 rigs size 543 GPZ-11 (SSSR)

d=25÷60
D=62÷120
Fr,max=45kN
Fa,max=30kN
n,max=2500 rpm

2 rigs size 544 GPZ-11 (SSSR)

d=55÷110
D=100÷200
Fr,max=150kN
Fa,max=60kN
n,max=2500 rpm

1 rig size 545 GPZ-11 (SSSR)

d=100÷150
D=180÷320
Fr,max=360kN
Fa,max=180kN
n,max=1500 rpm
Lifetime testing of the hubs
With the help of a special test rig, FKL can determine the service lifetime of the hub expressed in hours or hectares. Testing is performed at speeds and loads close to or greater than those encountered during fieldwork. The test rig is used to check and validate the new hub design and its expected service lifetime. The compliance of the quality of materials and components obtained from new suppliers with the product requirements can also be checked.
1 rig for accelerated testing of the Hub bearing life with load action similar to field conditions.
Max load= 15 kN
Test speed=450 rpm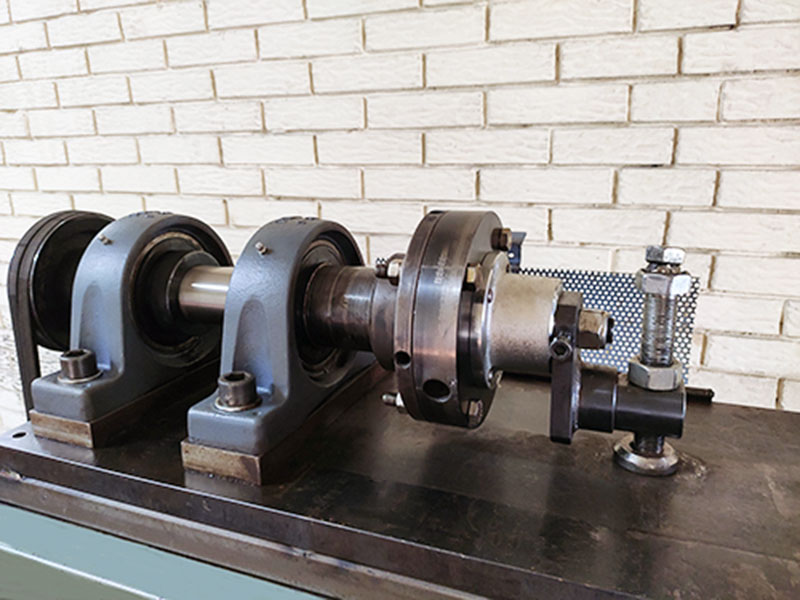 Mud slurry testing
The test rig enables the quality check of the solution design, primarily sealing, through mud test. Comparative tests of seals from different suppliers can be performed also.
2 rigs for Mud slurry testing.
Max load Fr=Fa= 5 kN
Test speed=2450 rpm
Testing in the dust chamber
Bearings for agricultural machinery often work as part of closed assemblies, where moisture does not penetrate. At the same time bearings are exposed to the negative influence of dust. Dust chamber rig is developed exactly for such cases and it allows to check the design and sealing quality in a dry and dusty environment.
2 rigs for Testing in the dust chamber without load.
Packer roller bearing units testing
Bearing units mounted on rollers, regardless of the type of machine, usually encounter the problem of misalignment. Due to the design and production technology of rollers, it is very expensive to ensure the alignment of both ends of the roller and they are often not on the same axis.
To check the bearings in such conditions, FKL engineers designed a special rig, which simulates the working conditions, allows the application of radial and axial loads, as well as changing of angles between one and the other end of the roller, in order to optimize the internal design of the bearing unit for use on rollers.
1 rig for Packer roller bearing units testing in near-real conditions.
Max loads: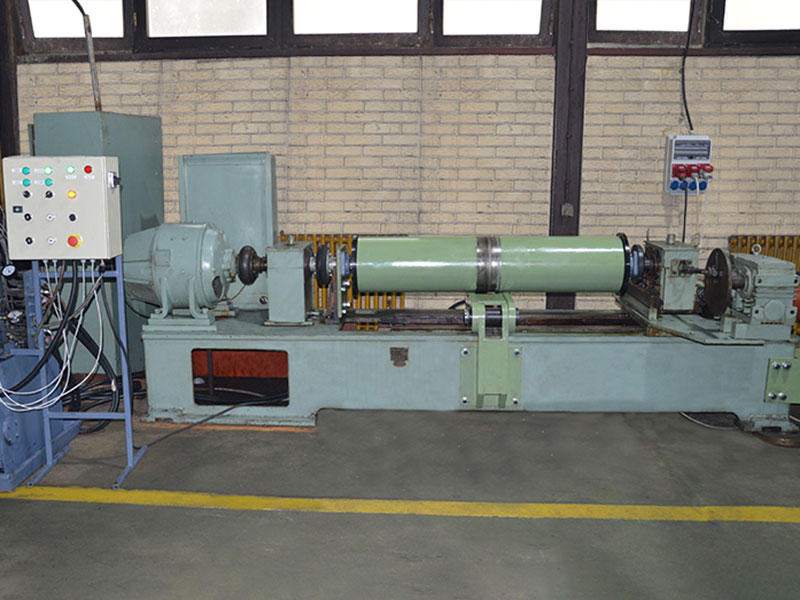 Testing in the water chamber
Bearings for agricultural machinery often operate in very wet condition (precipitation). A water chamber test (2% solution of red water base paint and water) performs accurately to verify the design and sealing quality in wet operating condition
1 rig for testing hubs on water resistance